A tough project needs an easy solution, so a heavy load needs an E-Z Hauler trailer. Explore the competitive features and dependable designs available from this ALCOM brand. Learn more about these enclosed cargo trailers and the custom aluminum designs available at McFarlane Trailer Sales today.
Quality Products From Dedicated Craftsman
E-Z Hauler is an aluminum trailer brand that's part of the ALCOM family. This growing and diverse company started in 2006. You can find a dynamic range of dependable trailers made from expert craftsmen. From the operations base in Winslow, Maine, ALCOM works with dealerships around the world.
The E-Z Hauler line of trailers ranges from 5 foot by 8-foot trailers to spacious eight-foot by 32-foot designs. The company is certified with the National Association of Trailer Manufacturers and specializes in diverse trailers for diverse lifestyles.
Versatile Trailers for Your Project
An excellent advantage of the E-Z Hauler brand is the sheer range of trailers available. Here are just a few options you can browse as you look for the ideal hauler for your everyday lifestyle:
Enclosed cargo trailers
Enclosed car haulers
Contractor trailers
UTV trailers
Snowmobile trailers
Each of these trailer types offers custom features designed for your specific hauling experience. Ramp designs, trailer dimensions and weight ratings have all been carefully calculated to keep your ATV, UTV or contractor tools safe. All E-Z Hauler products are made with dependable aluminum designs. Aluminum is a leading option for trailer manufacturing. It's up to 30% lighter than steel, but offers comparable hauling capabilities. It's far more corrosion resistant, so you can haul your toys and tools all winter long.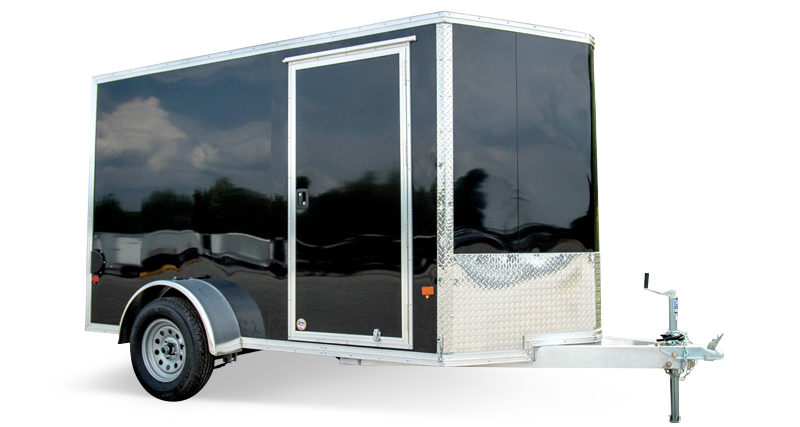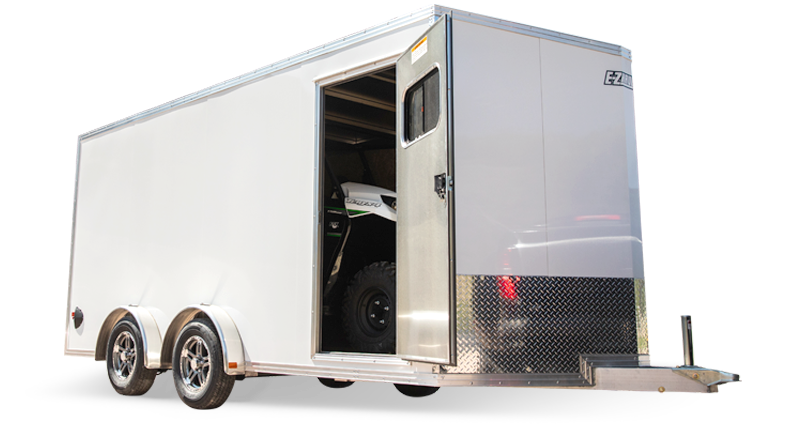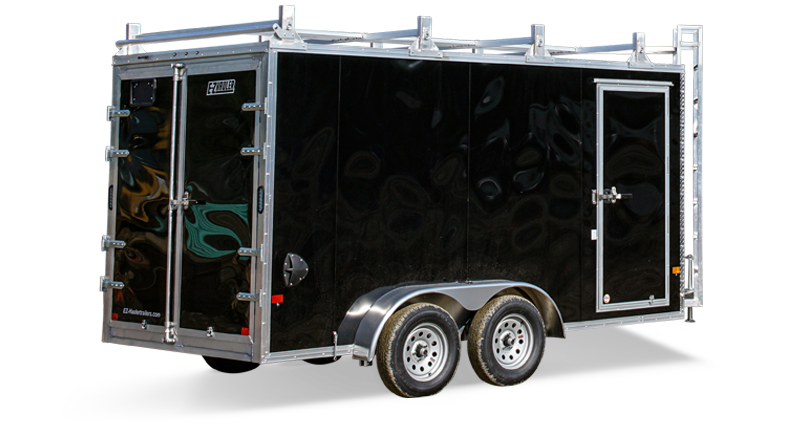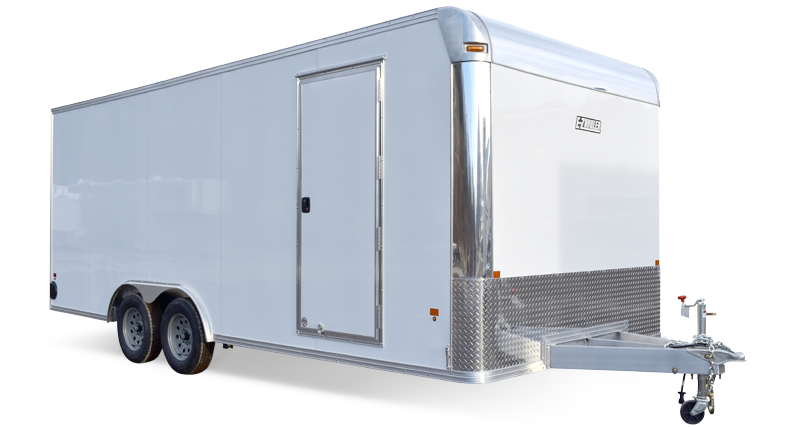 Iconic Details To Complement Your Chosen Trailer
While there are many features that are specialized to fit your specific hauling situation, E-Z Hauler trailers also have a lot of similar, dependable features. Here are just a few items you can expect to see in most E-Z Hauler products:
Stoneguard
Side-mounted jack
LED exterior lights
Interior trim
Durable ramps with aluminum hardware
Generous warranty coverage
Custom Aluminum Cargo Trailers for Personalized Protection
Don't see the specific trailer you need for your cargo? E-Z Hauler offers customization options with you in mind. Reach out to our team at McFarlane Trailer Sales to discuss the specific features you want out of your trailer.
Experienced craftsmen custom-fabricate a new trailer deck, walls or ramps for your personal or professional use. You don't need to order aftermarket ramps or attempt to modify your trailer by yourself to enjoy the design you need.
Not sure what you want out of a trailer? You don't need to have all the specifications in mind when you reach out to request a custom project. Talk with one of our friendly representatives at McFarlane Trailer Sales to discuss your goals in your next trailer purchase. From an occasional UTV adventure to daily contracting, we can help you match your project with a reliable hauler.
Some custom trailers cost significantly more than standard designs. When you order an E-Z Hauler, even custom options are priced competitively. Receive reliably personalized products that still match your budget.
Choose Your New Trailer at McFarlane Trailer Sales
Make memories and accomplish work projects with ease thanks to E-Z Hauler standard and custom aluminum cargo trailers. Explore trailer types with McFarlane Trailer Sales to see how we can help you compare E-Z Hauler and other name-brand manufacturers today.
CONTACT US