With Pace American Trailers you should be able to tow your way, no matter the cargo or the destination. That's why our lineup of trailer packages and unique trailer rims provides owners everywhere with the customized ride they need, with options to spare. McFarlane's is proud to offer its owners an ever-growing list of enclosed cargo trailer options to help customize the way they work, play and travel.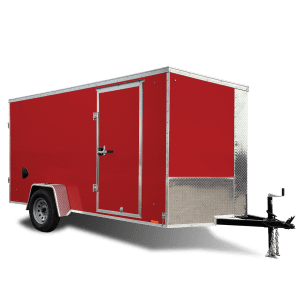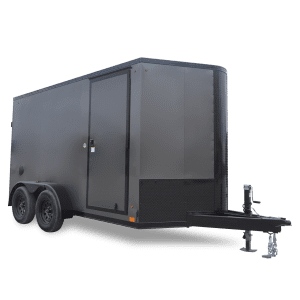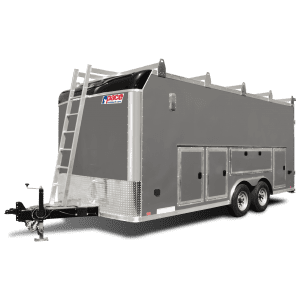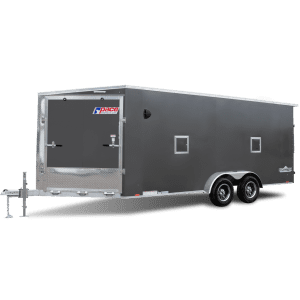 WHO IS PACE AMERICAN?
Pace American Trailers was founded in February of 2010 with one simple goal—to build the best trailer company in North America by building real partnerships with dealers and creating products that have value, feature and service.
Pace assembled a dedicated and experienced management team of industry vets and set out to build trailers focused on the needs and wants of the consumer. Since the first Pace American Trailer rolled off the line at the Bristol manufacturing facility, Pace has grown to five regional plants in Indiana, Arizona, Utah, Pennsylvania and Texas.
In November of 2011 Look Trailers acquired the Pace American brand and purchased Pace's Indiana facility. The LOOK team is re-launching Pace products nationwide with the intent to restore and improve on the iconic brand.
"At Pace American Trailers, we are focused on being the best, rather than being the biggest, trailer company in the industry. We stay focused on our customers, react quickly to industry changes, and produce custom-made, value-driven, affordably-priced trailers," stated Matt Arnold, President.
Pace currently produces models ranging form the small entry-level 4′-wide enclosed cargo trailers to the 8.5′-wide custom built 53′ goosenecks. No matter what the customer's need, Pace American Trailers has a solution available.
BUY YOUR PACE AMERICAN TRAILER FROM MCFARLANE'S
If you made the decision to purchase one of the Pace American trailers, you should contact McFarlane's and get a great deal on every single transaction. We are a specialized trailer vendor and have standing agreements with all high-end manufacturers of commercial trailers – including Pace. We are able to offer better prices than a typical retail shop on a large number of models. Our employees can also provide honest advice regarding the most suitable model, saving customers from overpaying for features they don't need. With McFarlane's, you can always count on first-class service and open communication, which is why most of our buyers become long-term customers.
CONTACT US